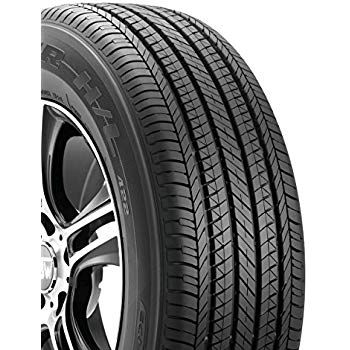 Fuel saver sidewall compound helps to lower rolling resistance by returning more energy back to the tire and helps reduce heat generation as compared to a traditional sidewall.
Continuous ribs provide traction and reduce heat buildup on tread while decreasing noise.
Fuel saving compound helps to deliver improved rolling resistance, which contributes to reduced fuel consumption and CO2 emissions while delivering strong wet traction.
The grooves in the tire help channel water out of the footprint area to improve resistance to hydroplaning.